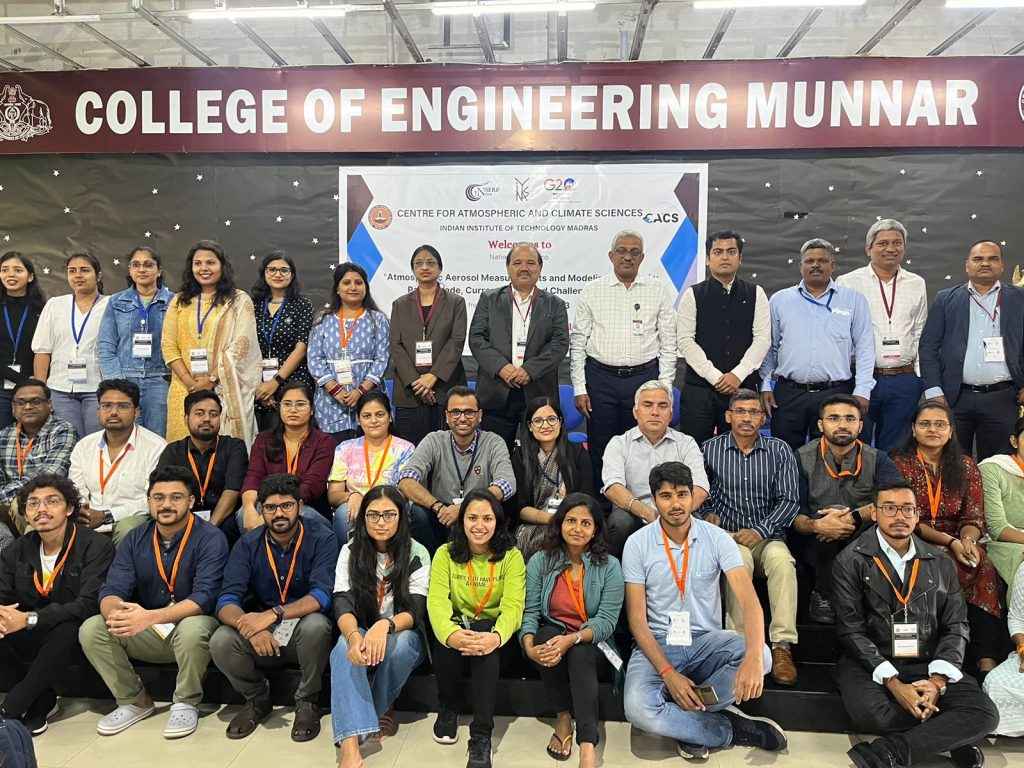 The Centre for Atmospheric and Climate Sciences, IIT Madras, in collaboration with College of Engineering, Munnar, kick-started a three-day national workshop on atmospheric aerosol measurements and modeling over India on 26th July. The event held at the NABHA Laboratory, witnessed insightful discussions on atmospheric and climate change studies based on a comprehensive two-year-long aerosol measurements carried out at this high altitude lab.
The esteemed workshop was graced by the presence of Devikulam Sub collector, Rahul Krishna Sharma, IAS, who inaugurated the event. Prof. Jeoju M Issac, Principal, College of Engineering Munnar delivered a special address to all the attendees who came from different institutions across the country, while Prof. Rameshchand K.A. gave the vote of thanks. Distinguished experts in the field of aerosol research, including Professor Gufran Beig, Professor Sachin S Gunthe and Dr. Shweta Yadav were among the key speakers at the workshop.
The young researchers engaged in fruitful deliberations and discussions on crucial matters related to climate change and gained valuable insights of the research facilities at NABHA lab. With such dedicated efforts in atmospheric research, the workshop aimed to advance our understanding of climate change and foster potential solutions to combat its impact on India.